The image below provides the dimensions of our tracks.  The bolt holes are 6" on center.
CapNuts dimensions are 1/2" tall x 1-1/4" diameter. Fits #10-32 screws
PlusNuts dimensions are 10-32 Flat Head, Rivnut ID# S10P 175
Tracks are available in 42", 54" withPlusNuts and and 54" and 60" with CapNuts.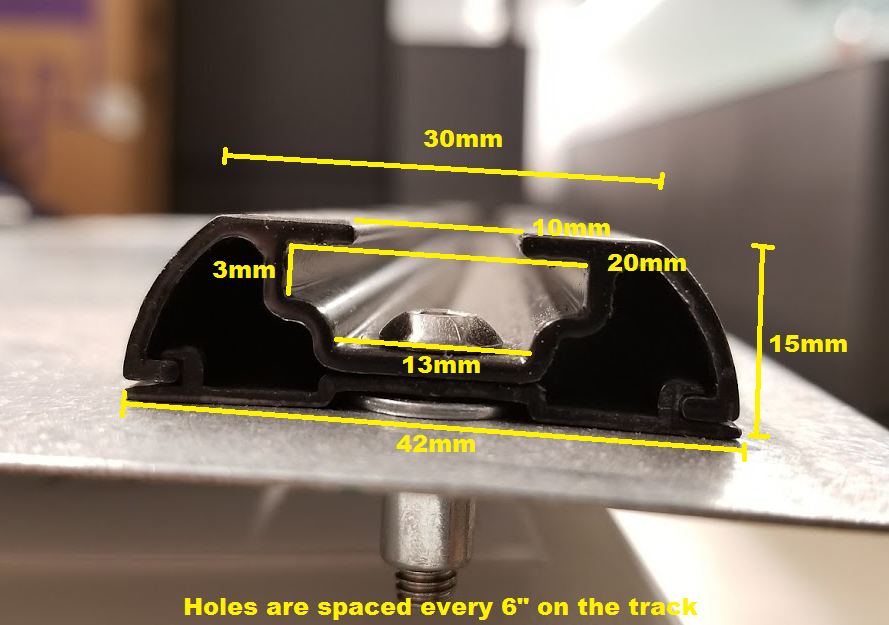 If you have additional questions, you can contact customer service here, or by calling us at 888-925-4621 M-F from 7 to 4 PT.