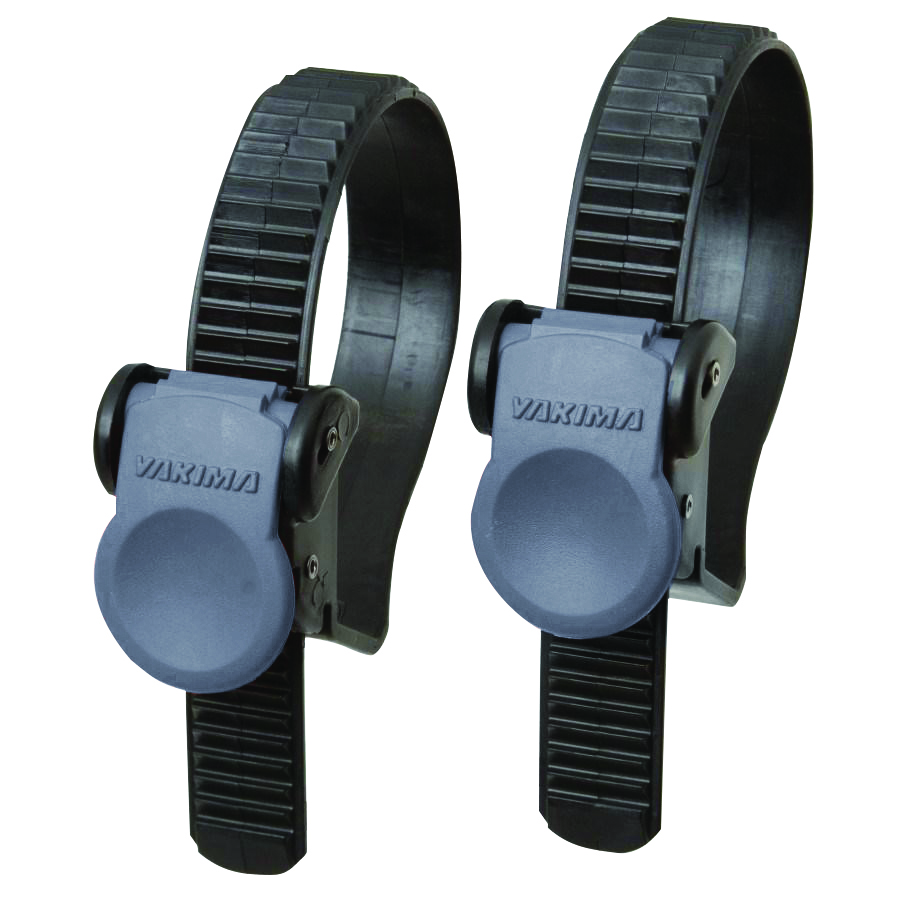 The Rattler Strap will work with the following Top of Car mounts;
SteelHead
CopperHead
Viper
Raptor / Raptor Aero
Cobra / King Cobra
AnkleBiter
LockJaw
GT
Will these work with a Fat Bike? While the strap is long enough the wheel trays on these mounts were designed when a fat tire was anything greater than 2". The maximum size most would fit is 2.25.
I have high profile wheels, what is the max rim height these will work with? total rim height from ground to top of the rim must be no more than 60mm
How tight should the strap be? The strap only needs to be lightly tightened to the rim, over tightening of the strap may cause it to jam.
How do I get the wheel strap tight on my road rim, don't you make an adapter for these? We use to make a road rim adapter, but discontinued these many years ago. The simple way to increase the contact of the strap on your rim is to simply move the strap fore or aft of the bottom center of the wheel. This will allow the strap to contact the rim as it is arching out of the wheel tray.
How do I buy replacements? The Rattler Strap is available in pairs
If you have further questions please contact us here, or by phone at 888-925-4621 during business hours.
Did this answer help? If not let us know how we can improve