All Ski Mounts made after 2006 come with universal mounting hardware that will fit Round, square and most factory and aero shaped bars.  To check a specific vehicle fit click here.
If you own an older ski mount the matrix below shows which Snow Mounts connect with which mounting hardware.
To order the mounting hardware a PDF version is attached with clickable Hyperlinks, or, the SKU can be typed into our replacement parts search bar. (click to access)
If you need any help identifying your Ski Mount, please send a picture to our customer support team here: General Product Questions.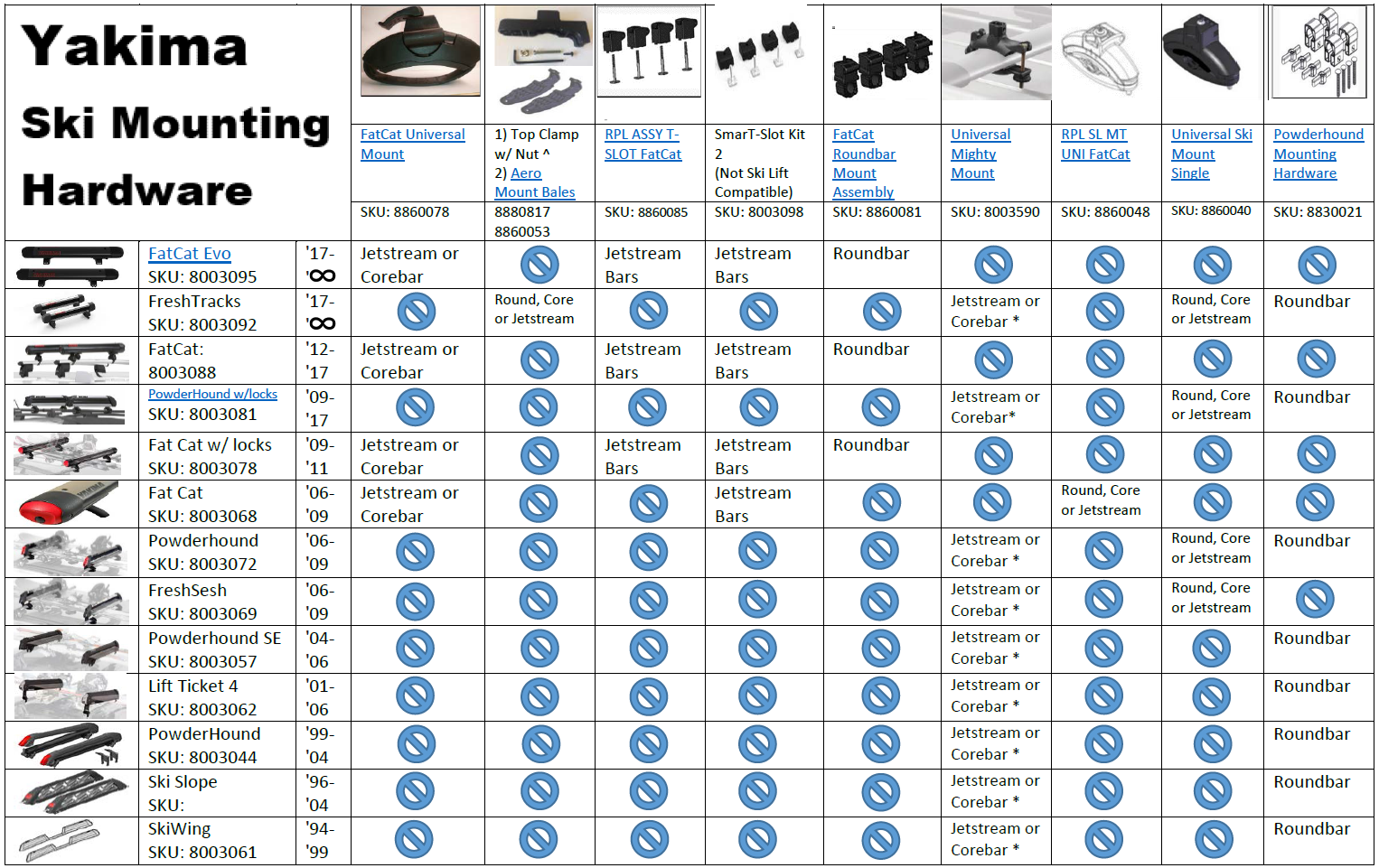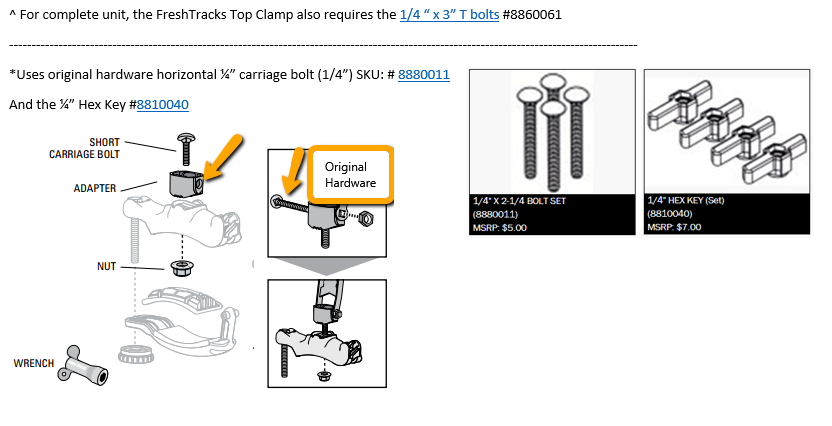 Still can't find what you are looking for, no problem you can contact Support here, or by calling 888-925-4621 during business hours.