Why does my knob spin when I try to remove it from my vehicle? Is it stripped?
The Speed Knob assembly is in the lock position when it spins freely. Using the key turn the lock counterclockwise will allow the knob to engage with the rod. This action will then allow you to loosen the rack and remove from your hitch.
The diagram below illustrates  the position of the lock when it is in the locked and unlocked. We also have a helpful video that shows how the knob works, click this  LINK to view.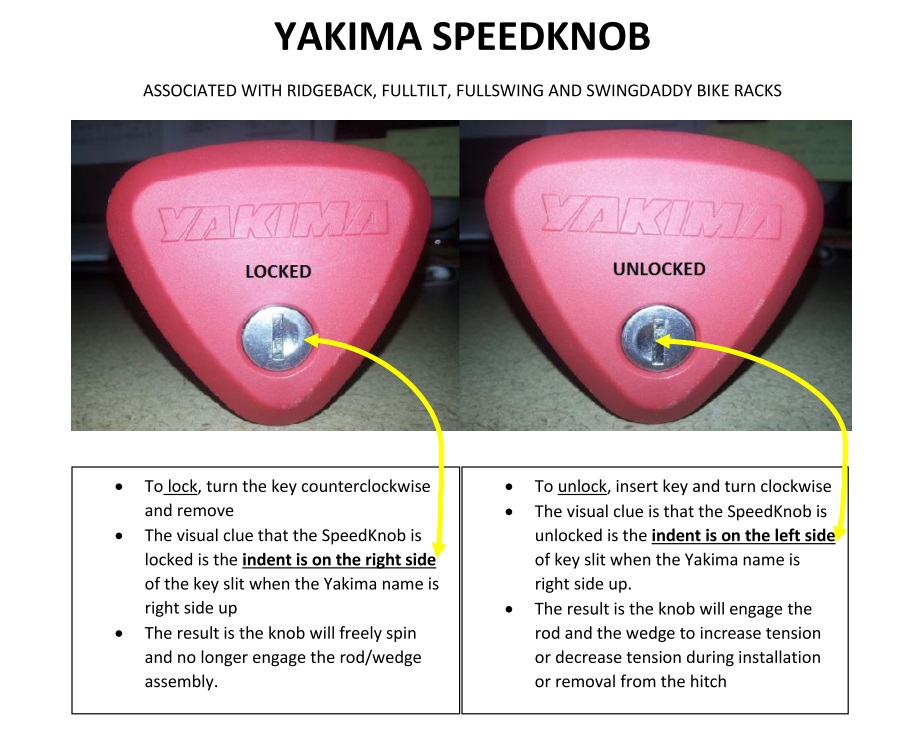 Still need help?  Contact us here, or by phone at 888-925-4621 M-F from 7 to 4 PT