Why does my knob spin when I try to remove it from my vehicle? Is it stripped?
The Speed Knob assembly is in the locked position when it spins freely. Insert the key and turn the lock counterclockwise which engages the knob with the rod. You will feel resistance which may fee as if it is locked. It is in fact unlocked and as you turn the knob counterclockwise that resistance will lessen.
Please keep in mind that you should only tighten the knob so the rack is snug. Loosen it just enough you can remove the rack. Exceeding those limits can strip the device.
The diagram below illustrates the position of the lock when it is in the locked and unlocked. We also have a helpful video that shows how the knob works, click this LINK to view.
We use the Speedknob on the HoldUp EVO and the Dr. Tray as well as those listed below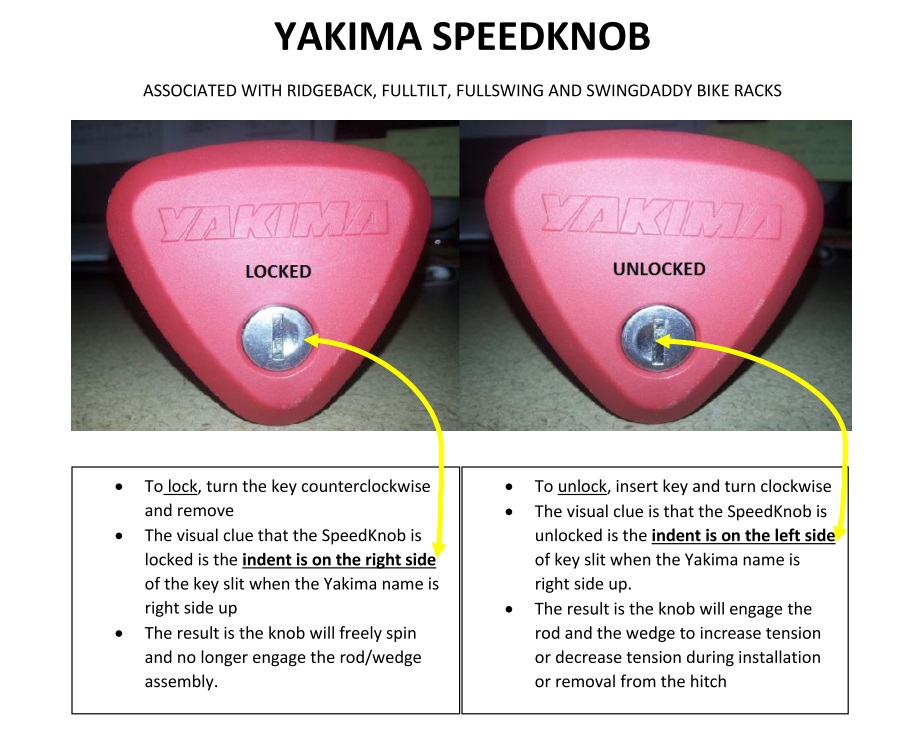 Still need help? If you have further questions please contact us here, or by phone at 888-925-4621 during business hours.