If there are no locks installed in the rack there should be plastic plugs where the locks go, (tower used for illustration), these plugs prevent the locking plate from rotating.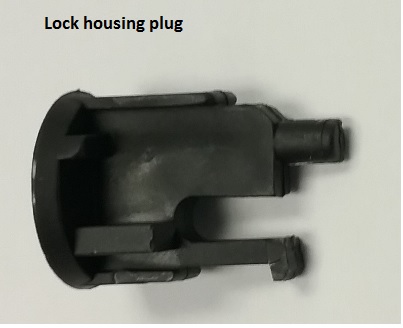 If these have been removed then there will be an open hole, at the bottom of the hole is the locking plate. With a lock core installed when the key is turned the plate is moved to either the locked or unlocked position. With the plug removed the locking plate can rotate on its own resulting in the item becoming locked.
If this is the case with your racks, the fix is to rotate the plate back into the unlocked position. Looking into the space where the lock core would be you will see at the far end a dull gray plate with a hole to the outer edge. Using a small tipped screw driver or similar tool you will need to rotate the plate 90 degrees from the current position, this should then allow the rack to be opened.
Again we used a tower to illustrate how this works, process is the same for all products that use SKS locks.
If this doesn't work please send a photo of the product and of the lock housing to us here this will help us to understand what is occurring and provide you other solutions.