From time to time we maybe out of stock.  If we don't have the item please try your local dealer, or one of our online partners.
You will find that they often have the item in stock and quite possibly at a lower price, as we charge our full retail price, plus shipping and tax.
If you still want to purchase direct from us, you can sign up to be notified when a product is back in stock, on each product page there is a link to sign up for email stock alerts, see image below, simply click on the link and sign up to get notifications.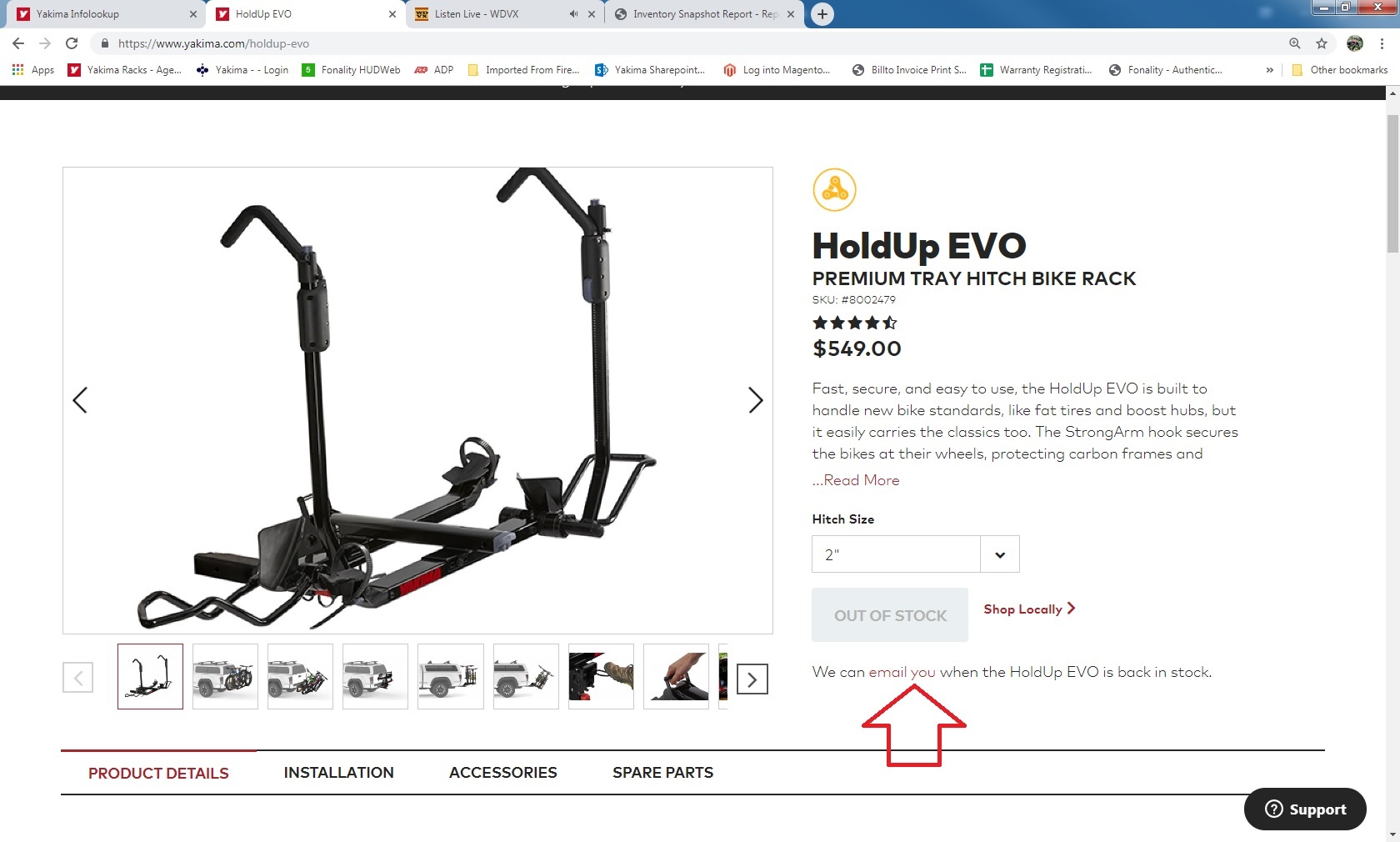 If you have additional questions please let us know here