If you have any of the following types of bikes with a slopping Top Tube (Top Tube that is not  parallel / level to the ground) ;
Kids bikes
Step through women frame
Full Suspension
Compact frame
Or, that you can not get to set level on the rack you will need to use our TubeTop adapter.  The TubeTop is designed to allow the bike to sit level on our hitch and strap racks.  Here is a link to how to use the adapter.
The TubeTop will fit a top tube range of 14" to 30"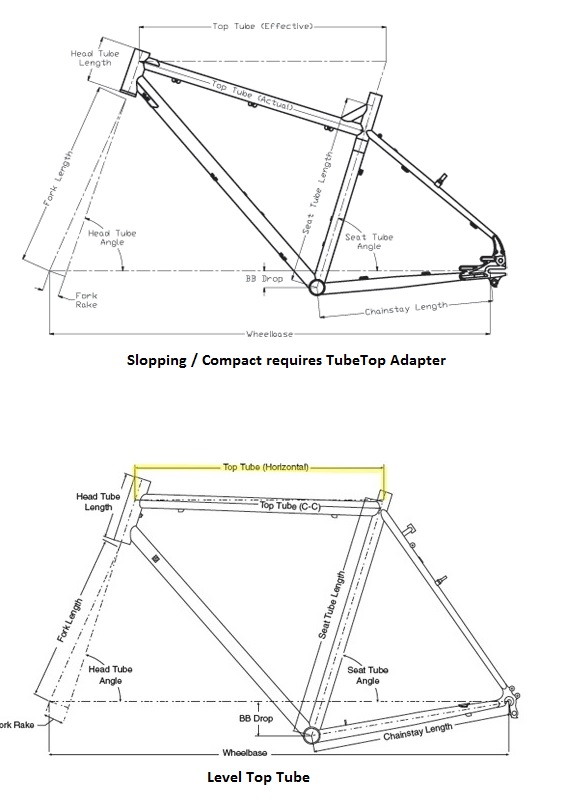 Have more questions on how to mount your bike?  Please let us know, you can submit a support ticket here, or give us a call at 888-925-4621 M-F from 7 to 4 PT.