Strap and Hitch racks have used both WorldStraps and ChainStraps.  Below are images of each type to help you determine which you need.
8820103 WorldStrap pair - Used on products prior to 2004.  The originals had4 holes, the holes are 3/4" in diameter.  The current WorldStrap has 5 holes and are interchangeable with the original WorldStrap.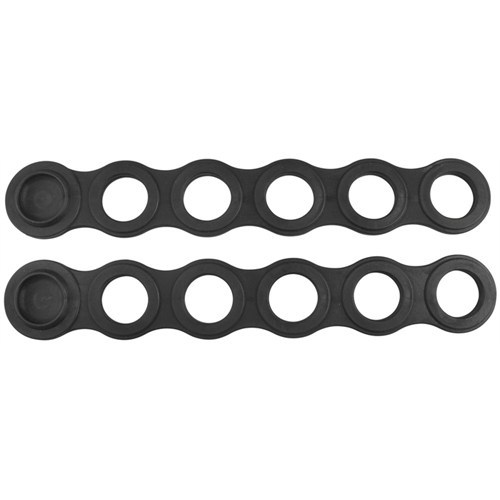 Chain Straps - Used on product after 2004, these have 8 holes, holes are 1/2 in diameter.  ChainStraps are  available in pairs, or in packs of threes.