Below are the most common parts, more parts as well as instructions can be found by clicking here, then selecting "Product Technical Info" and entering either the product name or part number.
Can't find what you are looking for, or have other questions, contact us here, or by phone at 888-925-4621 M-F from 7 to 4 PT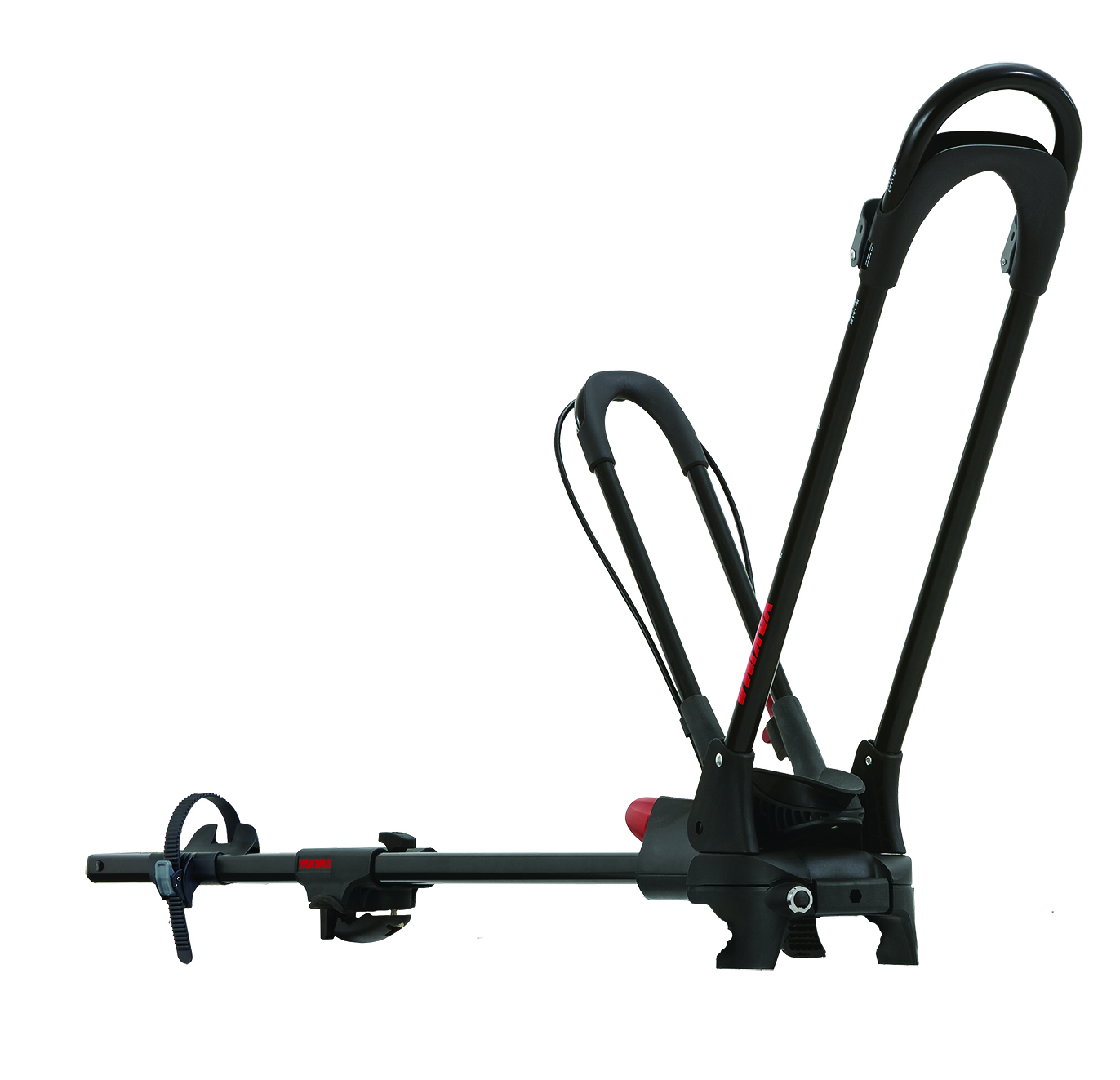 FrontLoader (PN 8002103) Made 2010 to Present.
2011 (Feb) - Addition of Stability Plate to front wheel tray for improved bike retention. Stability Plate is not retro compatible with previous FrontLoader models. Installing Stability Plate to a pre Feb 2011 model could result in a dangerous condition. These units where subject to a recall, for more information go to http://flrecall.yakima.com/.
Fits bikes with wheels sizes of 20" to 29" with max tire width of 3". Max bike weight of 40 lbs.
Having issues with the Red Knob, click here
Common Replacement Parts:
8880191 - Standard length wheel strap
8880137 - Rear wheel cup (red button)
8880845 - Rear wheel cup (grey Button)